Nintendo Switch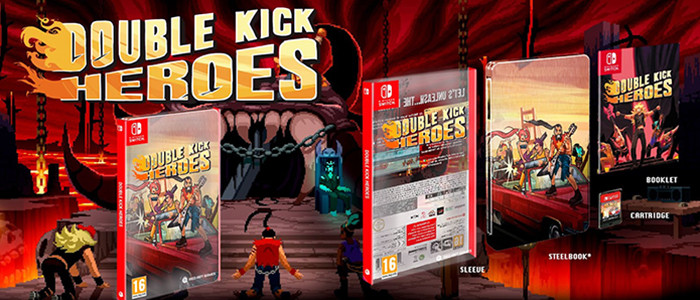 Double Kick Heroes Version Physique + Vinyle Nintendo Switch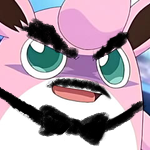 Par
ggvanrom
- Le 22/02 à 00:20
Disponible depuis le mois d'août 2020 sur Nintendo Switch, le jeu de rythme métal Double Kick Heroes du studio français Headbang Club s'apprête à s'offrir une seconde jeunesse durant l'année 2021. Suite à un partenariat signé avec Red Art Games, Double Kick Heroes sortira dans le courant du 3ème trimestre 2021 en deux versions physique :
Edition Standard au prix de 34,99€ et limitée à 900 unités
Edition Steelbook au prix de 44,99€ et limitée à 1900 unités
Et pour accompagner la sortie d'un jeu musical, quoi de mieux qu'un bon vinyle ? Ce dernier est également proposé en précommande au prix de 55€ Double Kick Heroes">juste ici. Vous trouverez ci-dessous les titres présents sur le vinyle :
Ultra Vomit - Kammthaar
Fundamental Wisdom of Chaos - The Scarecrow Paradox
Hell in Town - Cold
Anetheus - The End of the Day
Temnein - Against the Wave
Volkorx - This Fucking Means War
Zander Noriega - Enjoy the Silence
Louis Godart - Point of Entry
Kuabee - To the Sky
The Great Old Ones - When the Stars Align
Plug-In - Earthquake
Gorod - Tribute of Blood
Sildilarsen - On Va Tous Crever
Jinjer - Sit Stay Roll Over
Gojira - Remembrance
Carpenter Brut - Turbo Killer
Dan Terminus - Restless Destroyer
The Algorithm - Brute Force
Psykup - L'Autruche
Elmobo - Run For Your Lives
Elmobo - Double Kick Heroes
Elmobo - The Running Dead
Elmobo - The Road To Hell
Elmobo - Planet Error
Elmobo - Road Freak
Elmobo - Crush (feat. Jay Kloeckner)
Elmobo - Sawing Your Head Off (feat. PJ666)
Elmobo - We're Gonna Rock Your Socks Off
Elmobo - Destroy And Race And Groove
Elmobo - Rust In The Wind (feat. Matt Dumas)
Elmobo - Die Untoten (feat. Olli Samsara)
Elmobo - Condemned To Slaughter (feat. Arno Strobl)
Elmobo - I'm Marching Now (feat. Matt Dumas)
Elmobo - Warriors Of The Badlands (feat. Ludo Faraill)
Elmobo - Surprise You're Undead (feat. Julien Cassarino)
Elmobo - Thrasher's Delight
Elmobo - Harmonic Mayhem
Elmobo - Undead And Kicking
Elmobo - The Evil Zombies Do (feat. Franck Larigaudie, Fanalo and Mathieu Pascal)
Elmobo - Don't Bite My Butt! (feat. Sab Elvenia)
Elmobo - Bloody Asphalt (feat. Yann Ligner and Bumblefoot)
Elmobo - Prepare To Meet Thy Doom
Elmobo - Demon Demon (feat. Sab Elvenia)
Elmobo - Flesh And Bones (feat. Benjamin Guerry)
Elmobo - Dawn Of The New Gods (feat. Vidda)
Elmobo - We Are the Devs
Elmobo - Personal Hell (feat. Sab Elvenia)
Elmobo - One of Us
Elmobo - Accuser
Elmobo - Mobula (feat. Volkor X and Patrick Rondat)
Elmobo - Pack Of Wolves (feat. Greg Bernadet)
Elmobo - Best Boss Battle Music Ever
Elmobo - Nothing But Dust (feat. H.RaM and Romeo Knight)
Elmobo - Lord Of Coucy (feat. Julien Nutz Deyres and Tobi Morelli)
Elmobo - Satan (feat. Thomas Menudier and Chee Salis)
Elmobo - Run for your souls
Elmobo - The End of the Road (feat. Jean Fontanille)
Elmobo - Genital Absolution (Live '97)
Pour rappel, vous pouvez également retrouver notre test du jeu ici.
---